Kathmandu, March 30: An understanding has been reached to fully resume bilateral trade and people's movement through the Rasuwagadhi-Kerung border from coming April 1.
The understanding was reached in the first meeting of Nepal-China Coordination Mechanism on Border Trade and Cooperation held in Lhasa of Tibet on Wednesday, according to Consulate General of Nepal in China.
Secretary at the Ministry of Industry, Commerce and Supplies, Madhu Kumar Marasini, and Executive Vice-Chair of Tibet Autonomous Region (TAR) government, Chen Yongqi, had led the delegations from Nepal and China.
Discussion was held on seeking new ways on cross-border trade, resuming people's movement, trade facilitation, customs cooperation, development of trade related infrastructures, border trade and cooperation.
The Chinese side has agreed to consider for establishment of multi-faceted lab in Nepal-China border at the request of Nepal. Similarly, the Chinese side has also given assurance to open seasonal trade transit point, according to the Consulate General of Nepal.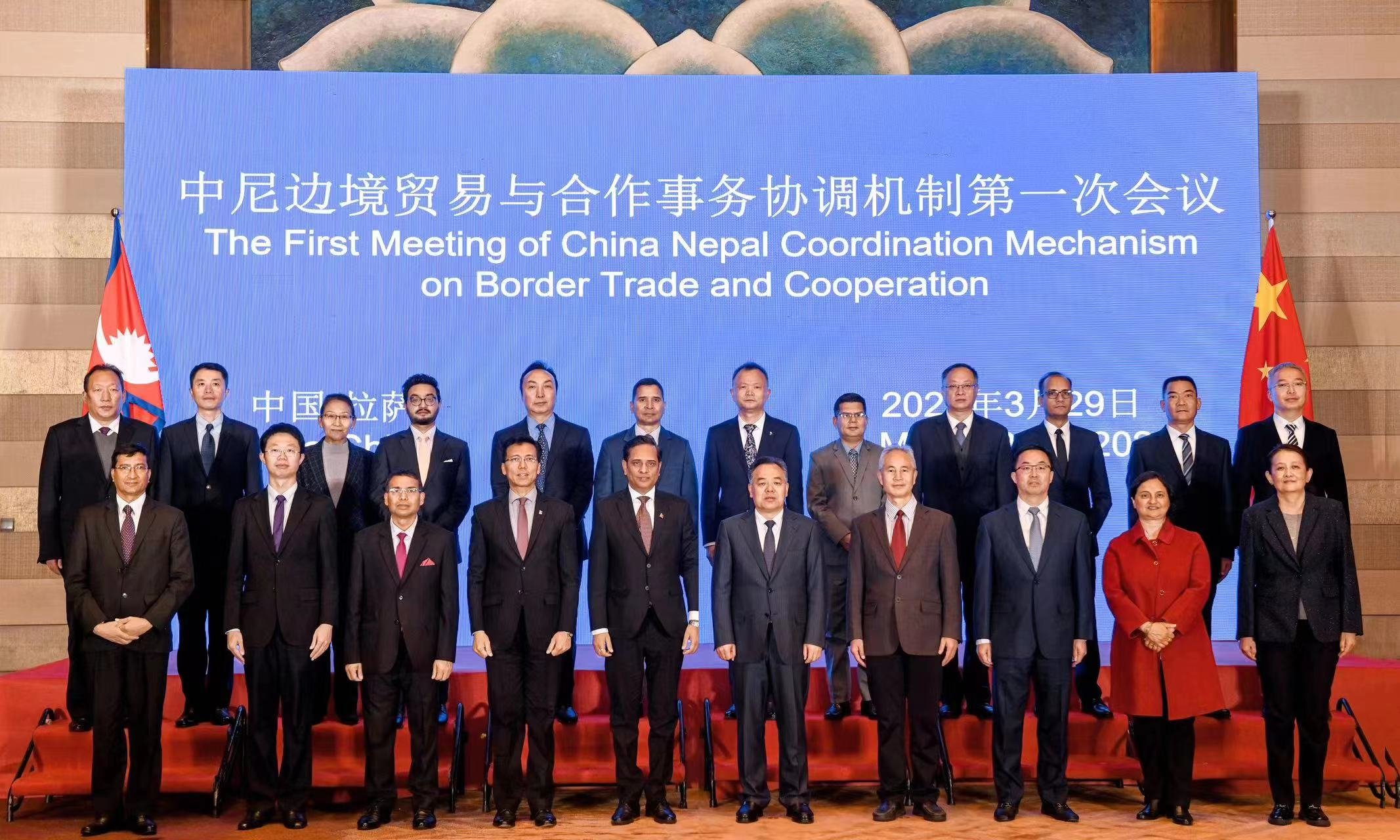 Stressing on the need of resuming Kathmandu-Lhasa direct flight, Secretary Marasini urged the Chinese side to resume the direct flight soon.
Both sides laid emphasis on the need of increasing cooperation to bring improvement in living standard of the people living in bordering districts of northern mountainous area of Nepal.
Likewise, both sides agreed to change the name of Nepal-China Joint Pandemic Prevention and Control Mechanism to Nepal-China Cooperation Mechanism related to Border Trade and Cooperation.
Similarly, Secretary Marasini paid a courtesy call on Chairperson of Tibet Autonomous Region government, Yan Jinhai, today itself.
On the occasion, discussion was held on various issues including promotion of bilateral economic cooperation and mutual interest.
Chairperson Yan hosted a dinner reception in honour of visiting Nepali delegation this evening.
---